hello,
FLORIDA
Virtual and In-Person Options Available
Calm Your Mind
&

Body | Focus Your Attention | Regulate Emotions | Find Balance
Over the years we have found that people prefer working one-on-one with our providers. Clients are able to have the provider's full and complete attention on the subject matter that is most pertinent to the client. The provider can then tailor their approach to the client's needs.
While all of our providers have master's degrees in a therapy-related field and have been trained to work specifically with mental-emotional-behavioral health, we sometimes see clients feel hesitant to "get therapy" or not really need "therapy" so much as a trained professional to bounce ideas off of and gain tools for their toolbox to handle all of life's stressors.
We named our practice The Mindfulness Center because we wanted people to feel comfortable getting services for their mental and emotional well-being and perhaps become more mindful in the process.
Whatever your level of need or care, we are here to best serve your needs.
Each provider in our practice is able to work one-on-one (or with couples and families) as a therapist in the state(s) in which the provider is licensed. All of our providers are licensed in Kentucky, where we originated. Since we have expanded into multiple states, we now have some providers who are also licensed in Indiana, Texas, and Florida.
When seeking services for therapy, it is important to choose a therapist who is licensed in the state in which you are located. For instance, if you are located in Florida and want to do telehealth, you can currently choose Elizabeth  Mc Cormack or Megan B. Bartley for services.
Perhaps you don't live in one of the states in which our providers are licensed or you don't feel like therapy is what you are needing. If this is the case, please send us an email to Info@Mindfulness-Center.com and we can see if coaching, consulting, or educational session could be a better fit for you.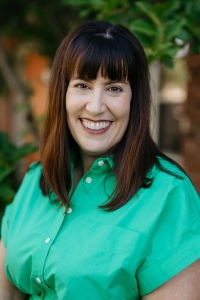 Elizabeth McCormack is a Licensed Marriage and Family Therapist in Florida (and Kentucky!). She has been a therapist for over 20 years and LOVES the work she does!
She specializes in working with couples, anxiety, trauma, and complicated grief.
Currently, Elizabeth works virtually which has proven super-convenient for Florida residents. She hopes to open an in-person office in Brandon, FL in 2023.
Learning as a group can be fun and inspiring. The synergy of a group can be intoxicating and powerful. This is especially true when the participants are ready to let go of limiting beliefs, thinking, feelings, and behaviors and are eager to embrace a new way of thinking, feeling, and behaving.
We love to empower people to check in with themselves and see where they are and what they are needing in each new moment. Everything we do comes with the intention of empowering people to listen to their own inner wisdom and do what's best for themselves.
Napa Valley Reset & Refresh Retreats
January 2023: Registration Closed
Stay Updated for Upcoming Retreats!
Who nurtures you, the busy person that you are?
This is a question I ask many of the people I work with. Oftentimes I get blank stares. No one ever asks us that question. And we tend not to ask ourselves that question because we're avoiding the answer…
This is the chill reset trip you've always wanted but perhaps just didn't have the right people to go with.
Just because this is in Napa Valley, doesn't mean you have to drink wine or any alcohol! While we will be visiting some wineries, it's the overall feel of the area and the winery experience that is healing and calming. It expands our thinking when we learn new things and wonderful metaphors abound between how grapes are grown in Napa Valley and who we are as hard-working people! Intrigued? I thought you might be…
There will be some group learning time, reflection time, and lots of self-care, self-compassion, laughter, and lightness. We want this to FUN and LIGHT!
Also, we want to encourage you to do what's best for you during this time. If you need to sit something out and do something else to best take care of yourself, we want you to do that!
This is your chance to review the past year and be intentional about the upcoming year.
Pairing this with our Monthly Group is highly recommended to keep your momentum for nurturing, self-compassion, and self-care going!
Who's organizing this? 
Megan Bayles Bartley here! I'm the founding director of The Mindfulness Center. I have done retreats in beautiful places around the world and keep coming back to this wonderful space. I am combining all my skills and abilities as a therapist, mindfulness coach, author, public speaker, Ericksonian hypnotherapist, an Usui and Karuna Reiki Master to bring you this wonderful opportunity. My intention is for you to find peace and joy in this event and any experience you have with me. Still not sure, please check out my websites and read our reviews and testimonials!
Can't make the trip, but still want to have a
Retreat at Home

?
You're in luck! We now have all of our retreat exercises compiled in book form! RESET: Six Powerful Exercises to Refocus on What Works & Release What Doesn't is now on AMAZON! CLICK HERE to purchase!
Are you ready to live life more fully? Mindfulness can be practiced in different ways! Did you know that our thinking, feelings, and behavior are interconnected? If we address one of these things, we address them all! Our online courses help you live your best life, set boundaries that work, live more optimally, and have more fulfillment and peace. Get started today.