Calm Your Mind
&

Body | Focus Your Attention | Regulate Emotions | Find Balance
Most all of us experience trauma in our lives. Whether your trauma is capital "T" Trauma or a lower-case "t" trauma, everyone experiences these difficult scenarios differently. For some people they can seemingly let it go and not be bother by it. For others, the difficult scenario can stick with them and come out sideways in various ways throughout life.
Trauma can be something that has happened in the past, perhaps years ago, that follows us into the present and keeps us from fully enjoying life today. It is a memory that lives in our minds and our bodies. Oddly, memory has been shown to be unreliable since we remember the event from the last time we thought or talked about it, not necessarily the exact moment that it happened. Thinking about an event, we tend to make meaning of it. Oftentimes there are mixed emotions and meanings we experience which can feel confusing. It's this confusion that can keep us stuck.
Trauma can cause us to clam up and turn inward to protect ourselves from future harm. Others of us can get BIG and LOUD to protect ourselves and externalize the trauma. There is not one right or wrong way to deal with trauma or any experience for that matter.
At The Mindfulness Center, we work from a "Yes, and…" perspective. Yes, you may feel scared and angry, and you might also want to connect with others while also avoiding getting too close as a way to protect yourself. Life and relationships can be complicated and messy. Our work as therapists is to help you move beyond the stuckness as you are ready. We want to help you find some movement, in any direction to start, then you can switch directions once you are moving. Remember, there is no right or wrong way to go, there is just going/forward in a way that feels best for you. We are here to help. This is our wheelhouse and we look forward to working with you.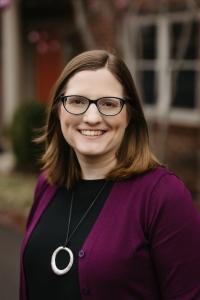 Britt Riddle, DMin, MDiv, MAMFT works with people who are struggling with current and past trauma that is keeping them from living their most optimal lives. She has extensive training and knowledge in religious and spiritual trauma as well as people who have high stress jobs that can lead to trauma. To schedule with Britt, CLICK HERE.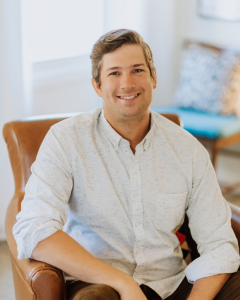 Rob Giltner, LMFT specializes in working with people who have experienced all types of trauma and has specific training dealing with trauma within relationships and trauma dealing with addiction and substance misuse. He has daytime and evening appointments and can get you in fairly quickly. To schedule with Rob, CLICK HERE.