Calm Your Mind
&

Body | Focus Your Attention | Regulate Emotions | Find Balance
mft supervision opportunities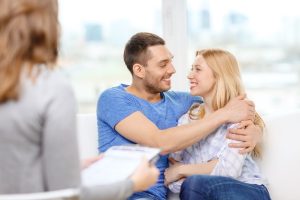 Megan B. Bartley, MAMFT, LMFT offers American Association for Marriage and Family Therapy (AAMFT) approved supervision for postgraduates virtually and in-person.
Megan graduated from Louisville Presbyterian Theological Seminary in Kentucky in 2003 and spent 11 years in Austin, Texas after graduation before moving back to Louisville in 2014. She understands licensure portability between states and how to navigate that process. Megan is a Licensed Marriage and Family Therapist in Texas, Kentucky, and Indiana, and is able to practice telehealth in Florida. She has extensive experience working with the Texas Association for Marriage and Family Therapy as well as the Texas State  Board of Examiners for Marriage and Family Therapists to help create portability standards for people moving to Texas from other states.
Along with being a member of AAMFT, she is also a member of the American Society of Clinical Hypnosis and continues her Ericksonian Hypnosis training with John Lentz, DMin at The Milton H. Ericksonian Institute of Jeffersonville.
Megan is also a Usui Reiki Master and a Karuna Reiki Master.
Megan owns The Mindfulness Center, whose mission is to help clients find peace and joy within themselves and their relationships through therapy, coaching, and classes from a mindfulness-based perspective.
Her approach with both clients and therapists in supervision is post-modern and collaborative. She views the therapists she supervises as professionals and colleagues, who will one day be her peers.
Marriage & Family Therapy Group and Individual Supervision
Megan offers group and individual supervision per week. This allows supervisees to obtain two hours of supervision every week to obtain 100 hours of supervision, required by most states, within 2 years.
She often requires supervisees to participate in individual supervision if they plan to participate in group supervision due to liability purposes and the desire to get to know supervisees better.
Ready to schedule a call with Megan to discuss supervision opportunities? Send her an email: Info@Mindfulness-Center.com.