Calm Your Mind
&

Body | Focus Your Attention | Regulate Emotions | Find Balance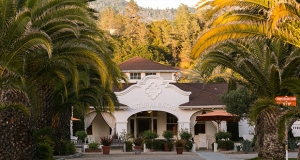 Napa Valley Reset & Refresh Retreats
January 2023: REGISTRATION CLOSED
Stay updated about our Retreats!
Let That S#!t Go!
Do you feel like you have some mental, emotional, and even behavioral "letting go" to do before you're able to fully get to where you want to be?  Sometimes we feel "weighed down" and want to feel "lighter" but don't know how to get there. If you resonate with this feeling, then this is the course for you!
This 1-hour mindfulness meditation has three components.
First, you'll get very intentional about the specific thing you are wanting to release and let go of so you feel lighter.
Next, you will learn some simple, easy-to-use, active mindfulness exercises you can incorporate into your daily life. 
Finally, you will experience a wonderfully calming mindfulness meditation that incorporates all of my most effective healing methods (not just "feel-good" methods) to help you fully relax your body and mind and RELEASE (that's right! Release, let go, heal…) what you are intending to release. 
You may begin feeling the benefits immediately, and/or over a matter of time. Either way, this is a wonderful opportunity to experience one of my most popular, well-received guided meditations – now online!
Now, join me as we: Let That S#!t Go!
The Art of Saying "No"
This self-guided online video course is the culmination of decades of experience working one-on-one with people just like you. The Art of Saying "No" is aimed at helping you learn to set and maintain boundaries that work best for you! Learn to set yourself up for success by understanding how mindfulness and neuroscience can work best for you when setting and maintaining boundaries!
We are excited to offer these tips, tools, and solutions for you to view from the comfort and convenience of your own home as many times as you'd like. Once you learn these skills, you can't "unlearn" them. They will stick with you as you navigate all areas of life and you will become more mindful of where you are putting your time, attention, and energy. You will feel more empowered to make choices that work best for you instead of working against you.
Doesn't that sound GREAT! Let's get started!
Dealing with Difficult People
Dealing with Difficult People is a passion project of mental health and mindfulness expert Megan Bayles Bartley. She has taught this course for years with great renown.  This self-guided online video course is aimed at helping you learn how to interact and maintain relationships with difficult people in a way that works best for you! We won't lie, it does take practice, but Megan's wonderful teaching style gives you permission to put yourself first in a way that is compassionate rather than feeling self-centered.
Remember, once you learn these skills, you can't "unlearn" them. They will stick with you as you navigate all areas of life. Not only will you learn more about your relationships with others, but you will also learn valuable information about the relationship you have with yourself!
Isn't it time you stop wasting energy worrying about the next interaction with the difficult person in your life and get some practical tools you can put into practice immediately? Let's do this!!
Let That S#!t Go! 
A 1-Hour In-Person Therapeutic Mindfulness Meditation designed to actively help you let go of any unwanted thoughts, emotions, or behaviors including, but not limited to:
general stress
stress at work
stress in a relationship
anxiety
anger
irritability
depression
Mindfulness Through Creativity
Cultivating Mindfulness can happen in many ways. Our Mindfulness Through Creativity series is for adults who are interested in having fun, laughing, and getting out of their heads (overthinking!) and more in the present moment using creative expression. This is also a great opportunity to meet like-minded people!!
Creating Collages & Vision Boards
This 3-hour event includes all supplies for making collages and vision boards.
You are welcome to bring any materials you would like to use or share.
A brief mindfulness meditation will kick off this event to get the group centered and calm. We will briefly talk about the purpose of vision boards and having a visual representation of your goals, desires, and intentions.
This is a BYOB event. Light snacks, water, and tea are provided.